Complete Social Learning System
Personalized profile
Each user has his own profile that can be customized. Let your team access the platform from mobile devices too.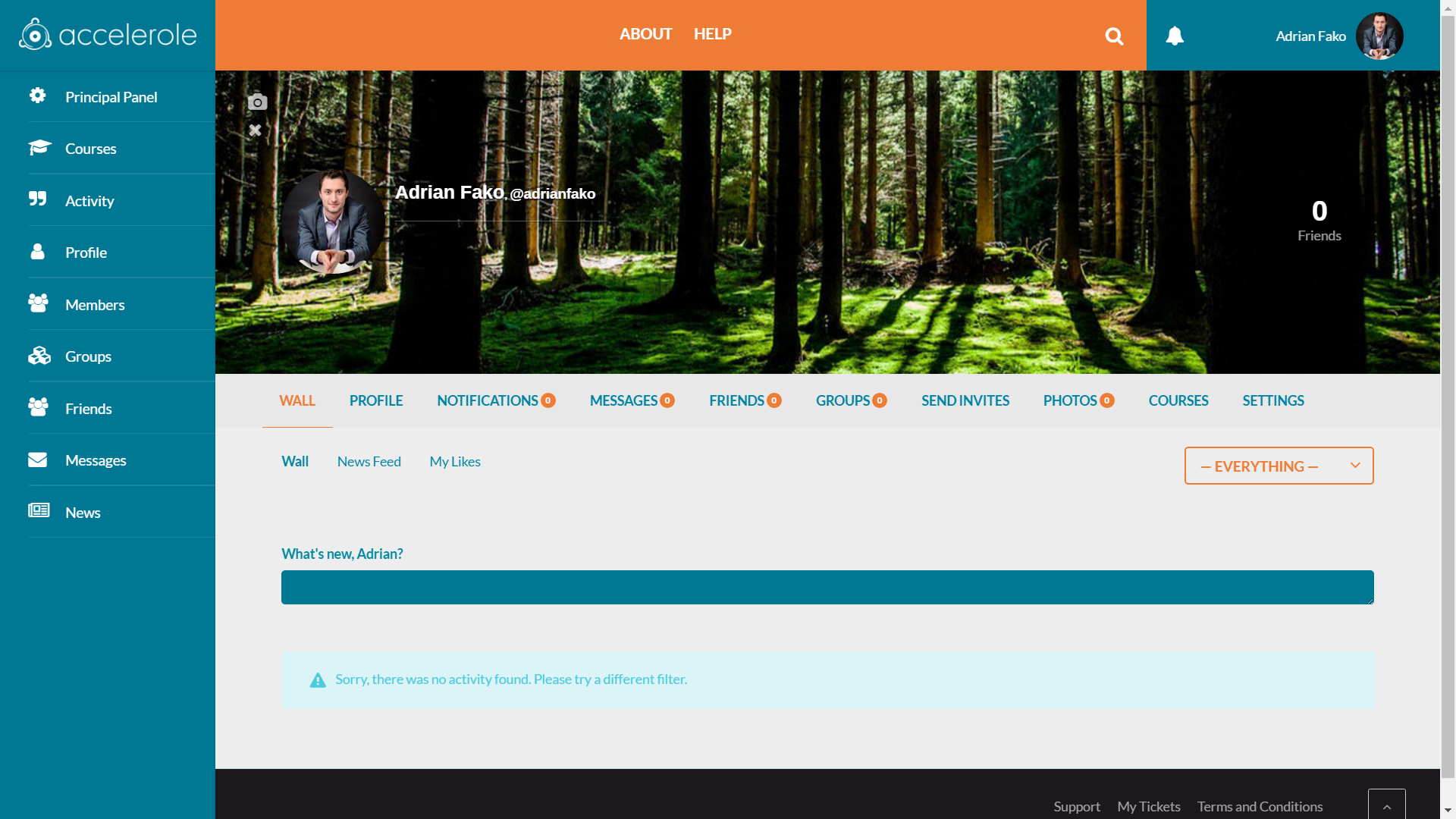 Groups & Members
Let members communicate and interact. Organize Courses for any type of Groups in your company.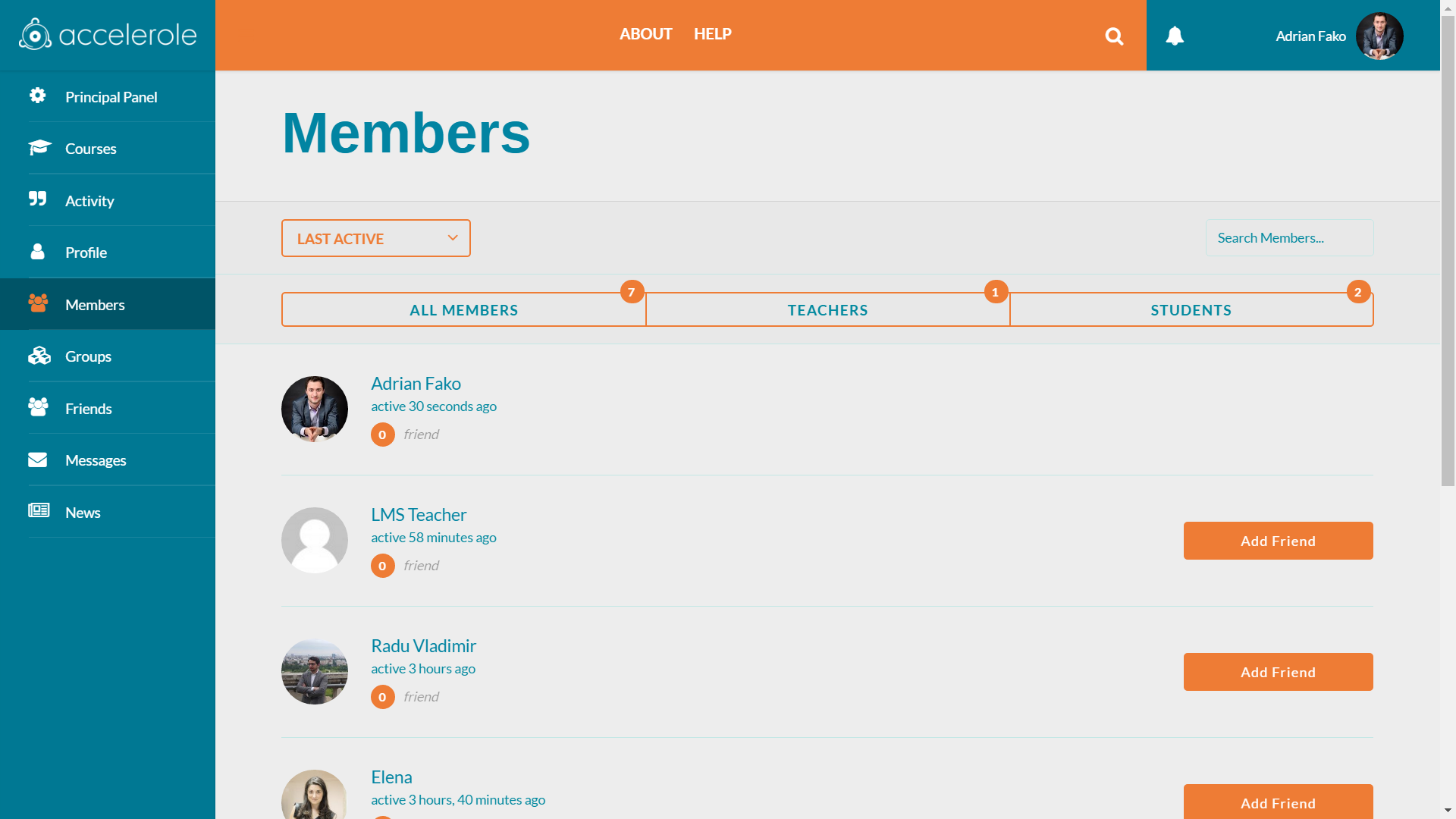 Start Simple
Start courses and onboard new hires fast. Add Courses as they advance and measure learning scores.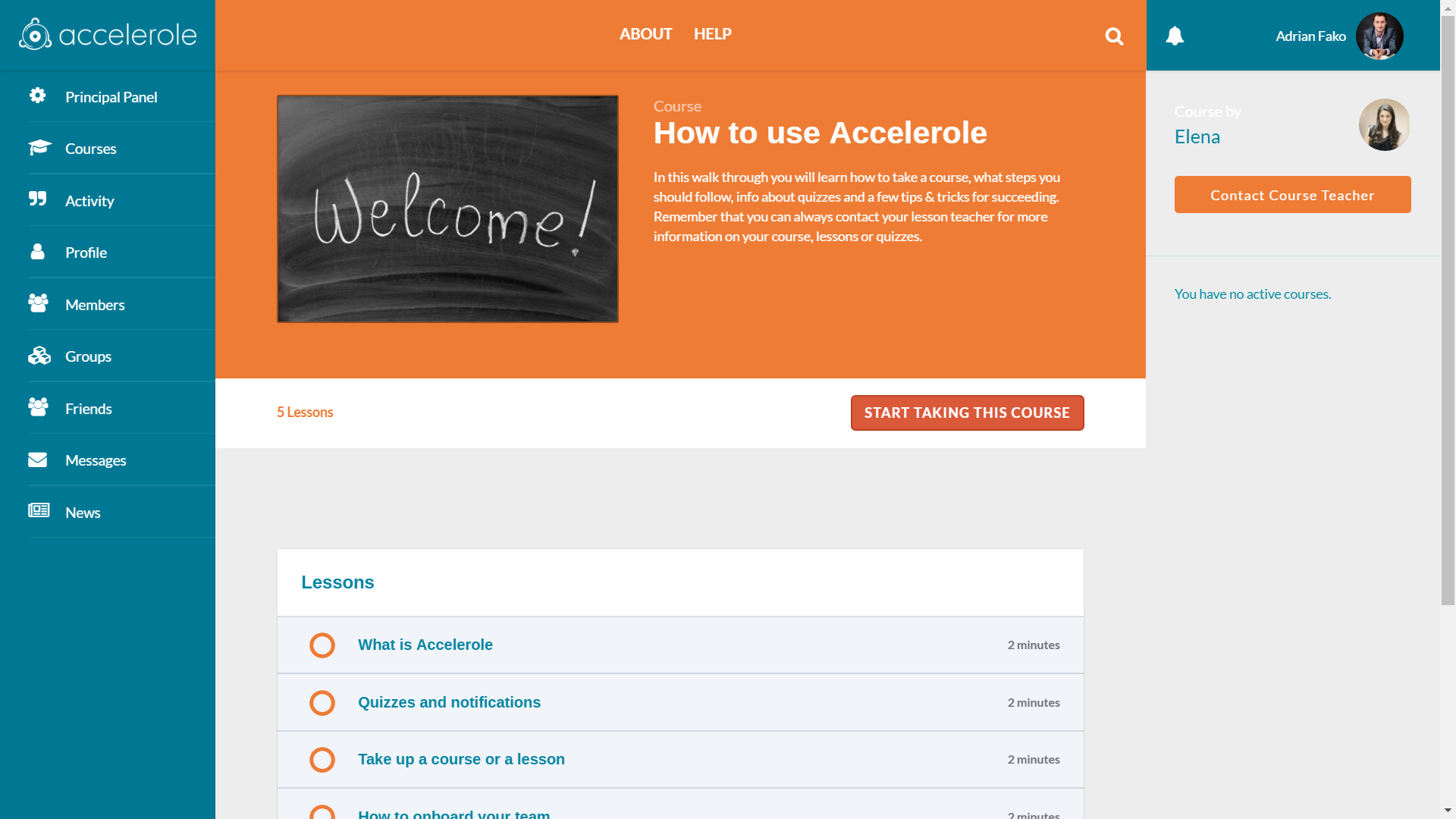 Easy Content Creation
Start typing your next course, add images, video or audio material to it. Don't worry, it will look amazing on mobile devices too.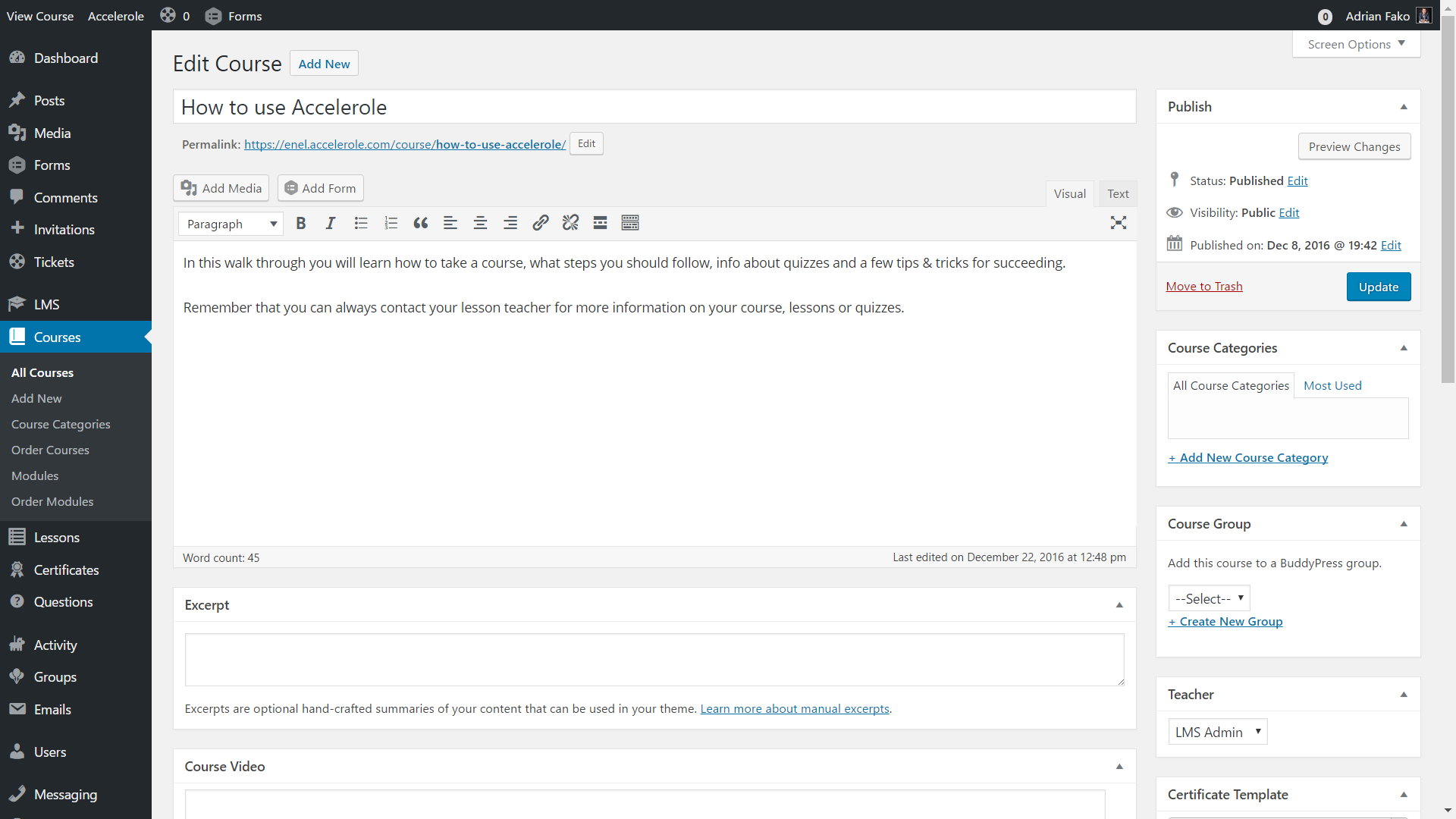 Quick User Registration
Give users accounts or let them login with their social accounts faster. All users are approved by a Principal before seeing the content.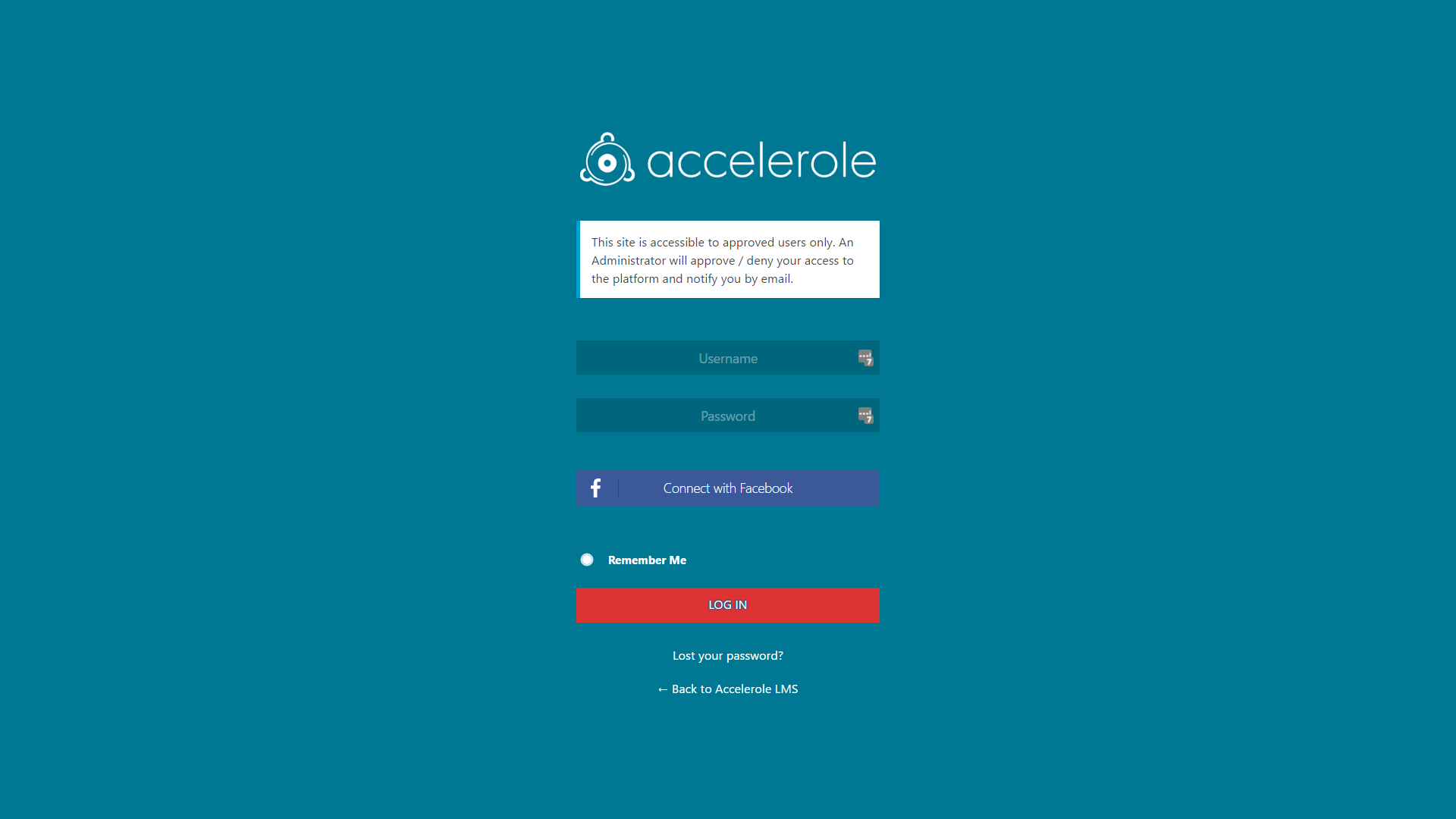 Localized Language
Create courses in your own language. Also Accelerole provides RTL support so everything can be easy to use by your learners.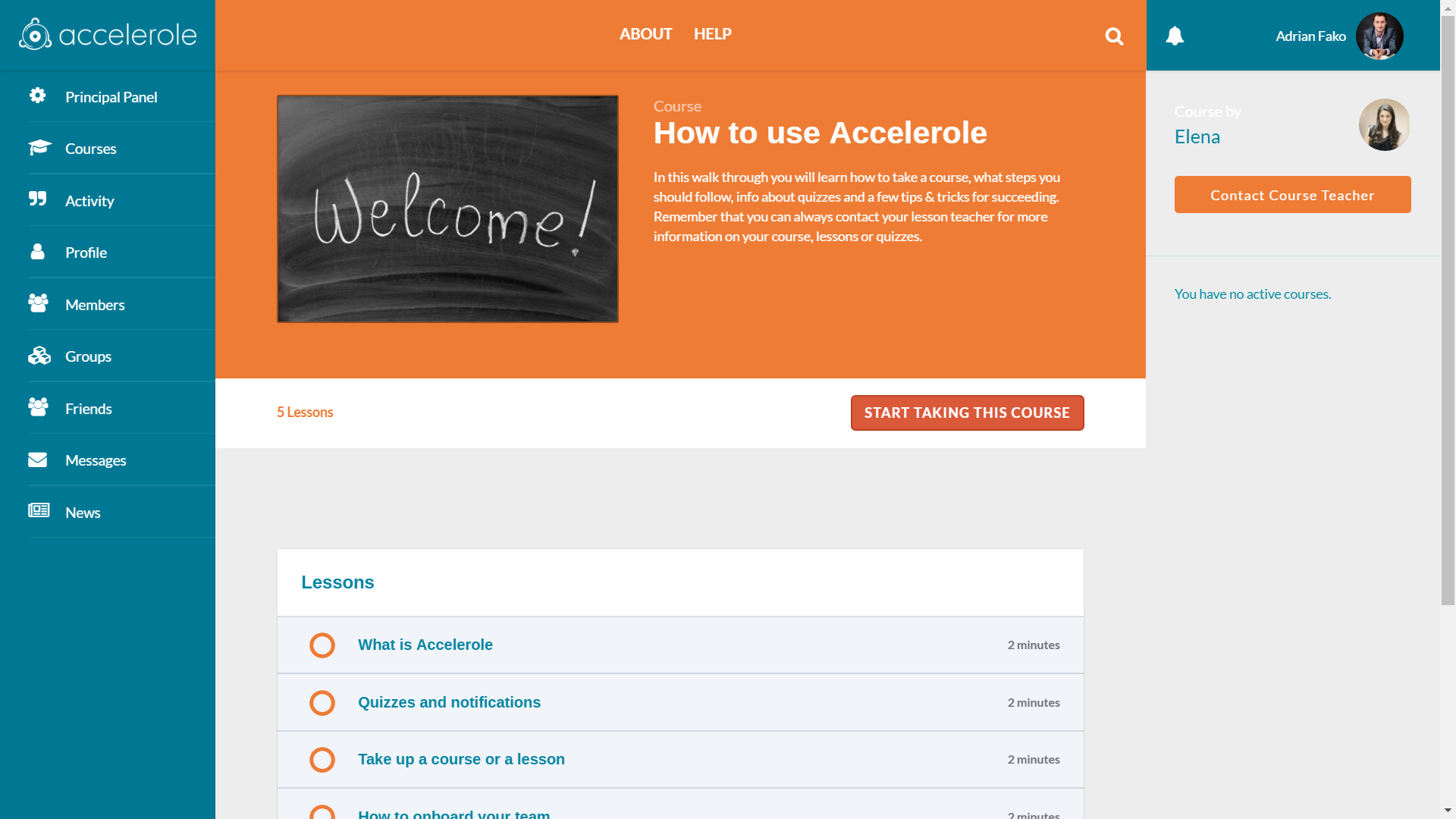 Create quizzes
Use multiple questions types like: Multiple Choice, True/False, Gap Fill, Multi Line, Single Line, and File Upload questions.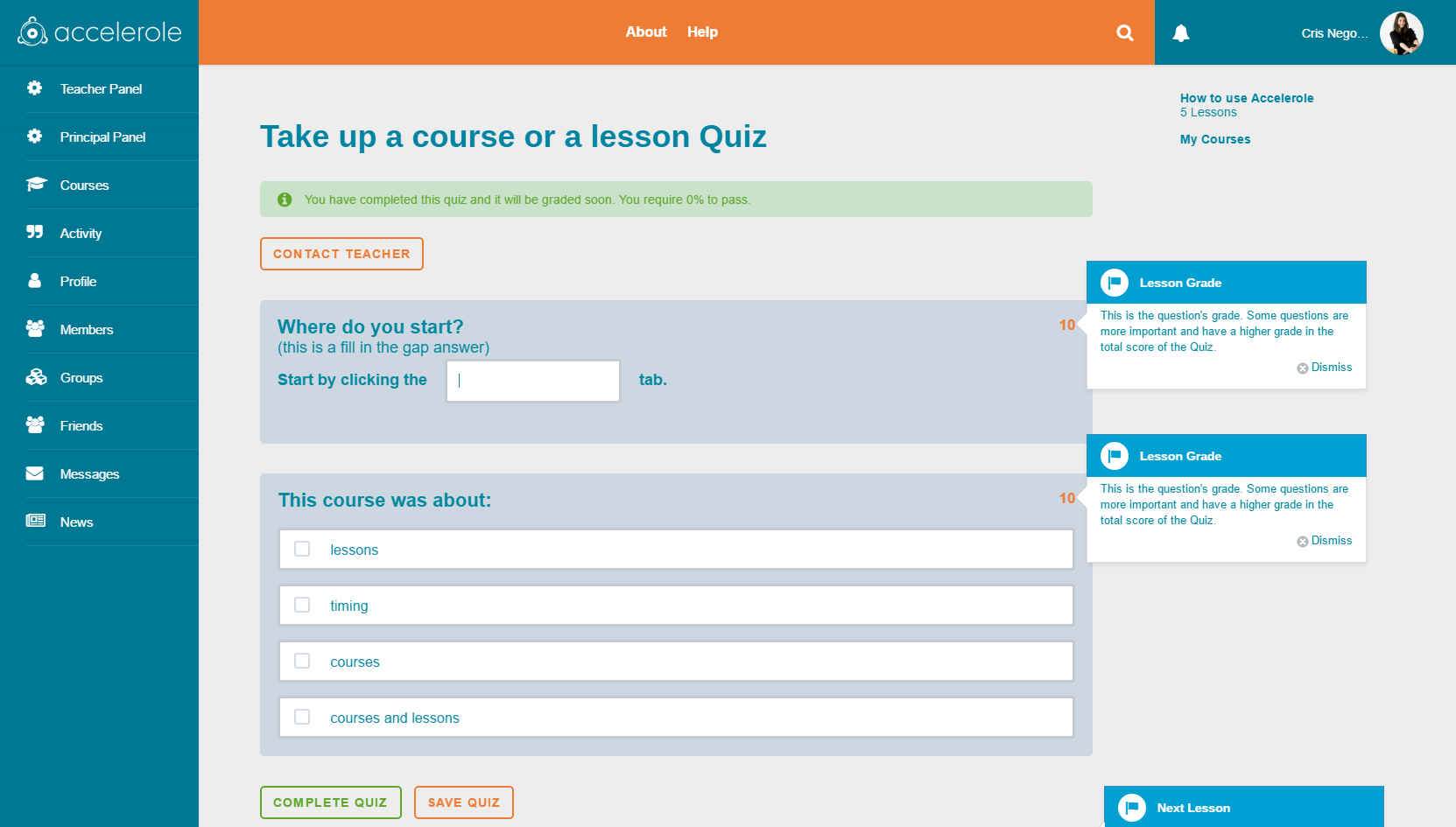 Grade learners
Choose automatically grading for Multiple Choice and True/False questions or you can manually grade all questions.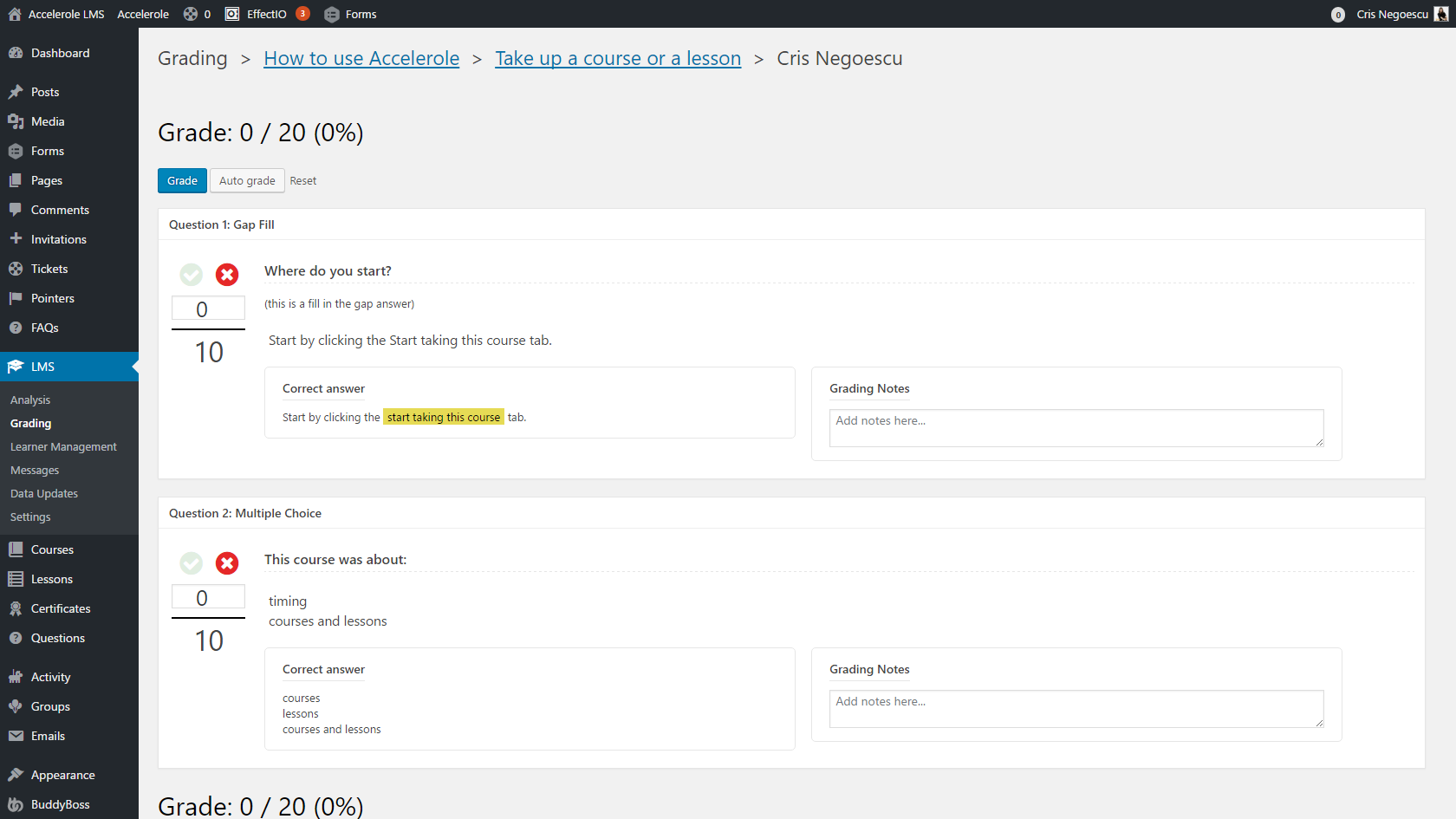 Video upload
Embed external videos or upload them directly to your site via Add Media button. It's very easy and fast!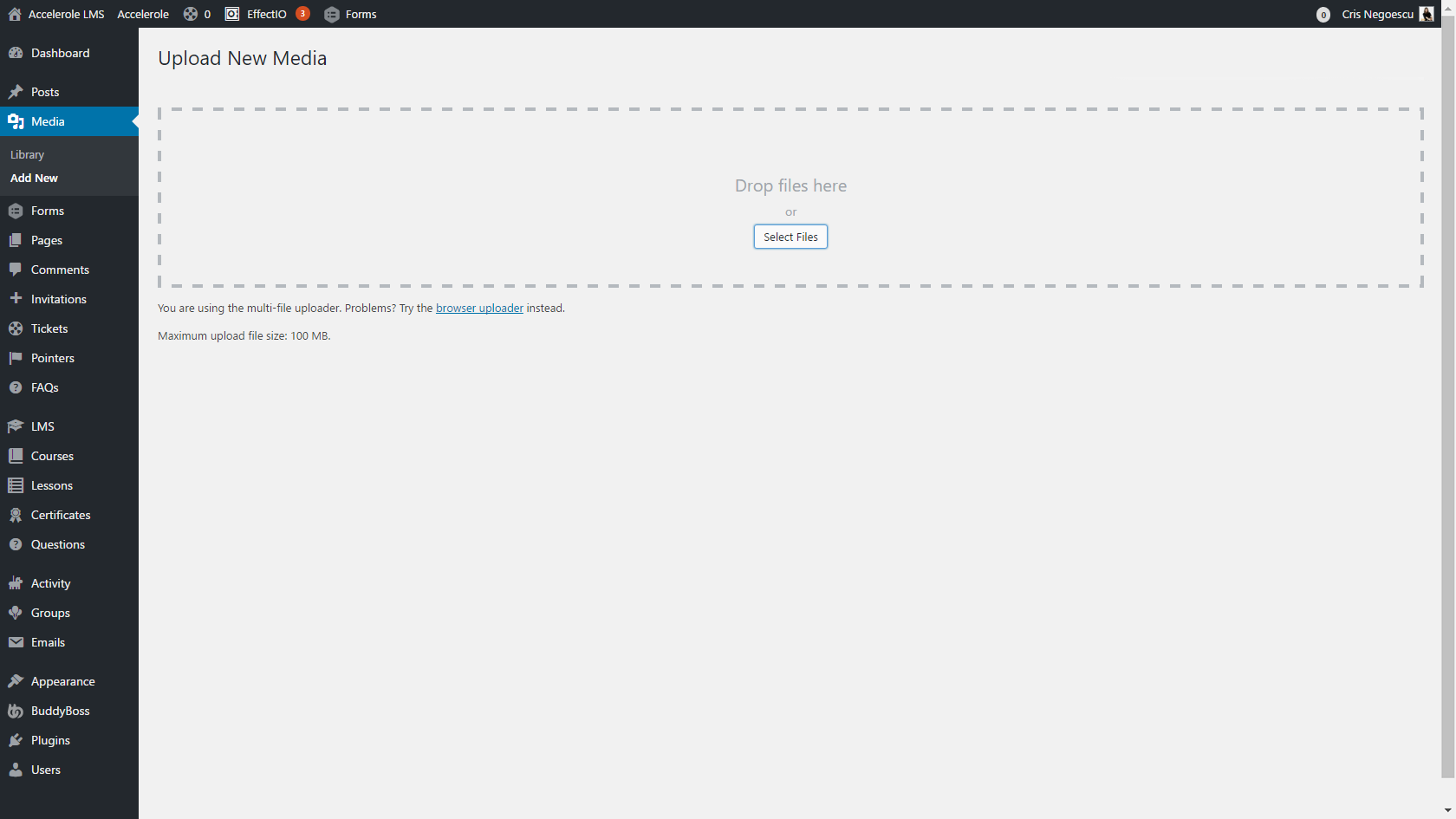 Add Certificates to Learners
Offer Badges through BadgeOS
Reply to comments by e-mail
Let users upload images from the field
Interact with other users on a Wall, just like on Facebook
Collect surveys directly from the field