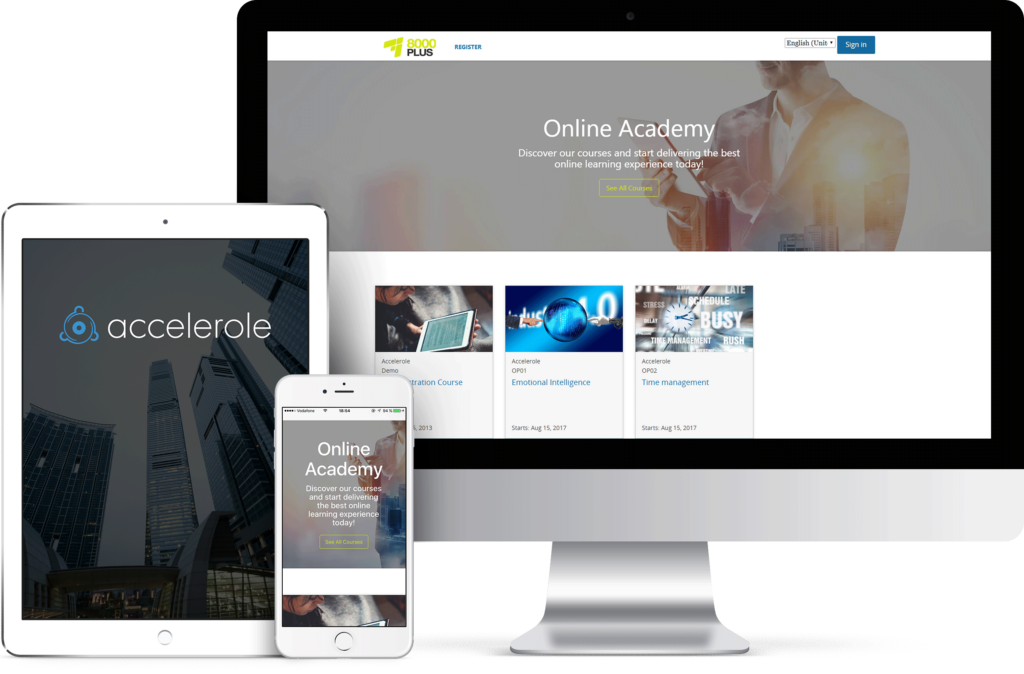 Simplify learning.
Online and Mobile Learning Platform
Turn your employees, partners and customers into better students. Deliver Academy Programs
START 14 DAYS FREE
Request Demo
Deploy your own online learning platform automatically.
Easy content creation
Use existing content or start typing your next article quick and easy. Don't worry, it will look amazing on all devices.
Online learning ready in minutes
Focus on creating a great, personalized experience for your customers or employees, instead of building your platform.
Easiest way to mobile learning
Deliver your online learning experience through a scalable and versatile platform, used by millions of users worldwide.
Keep your audience where you want them with the help of a
mobile-first learning platform
Microlearning
Your learners started a course on their computers? Everything is remembered so they can continue on their mobile devices any time.
Training Reinforcement
Use notifications to reinforce key training concepts. This way your team members can apply and refine easier what they've learned.
Media content
Course videos can be streamed via Wi-Fi or cellular. Learners can download videos so they can watch them also offline.
Start Behavioral Change in 3 steps
14 Days Free Trial
Free Onboarding Support
Help Importing Your Courses